Main Products
VSHT series
The VSHT portable propeller ventilator has many strong points such as excellent function, special style light weight, strong wind power and reasonable structure.

View Detail
Vanco Wall or Ceiling Mounted Extractor - VWE-150
Wall/Ceiling Fan jenis ini dirancang untuk menghilangkan bau dan kelembaban pada toilet, kamar mandi, kantor kecil dan setiap ruangan kecil yang membutuhkan ventilasi.

View Detail
Exhaust Fan In-Out
Domestic Wall Mounted Fans
wall or window ventilating fans - VPD series

The VPD series for gegeral exhaust ventilation, the unit should ...
View Detail
Vanco Floor Fan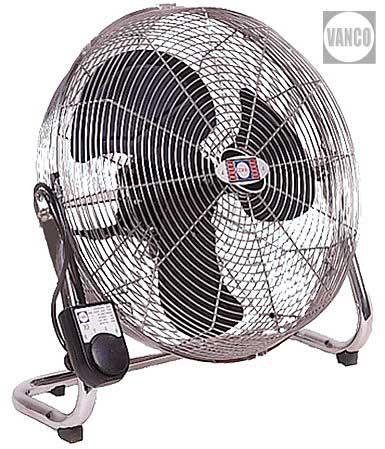 Kipas angin ini memiliki diameter : 12", 16", 18" dan 20".
Dengan suara yang tidak berisik, kipas angin jenis ini sangat tepat digunakan ...
View Detail
Additional Products
Mini Centrifugal
Ukuran Diameter : 75 mm - 270 mm.
Capacity : 110 CMH - 3200 CMH.
Static pressure : 95 Pa - 900Pa.
more
Turbin Ventilator
The Right Solution and save space for freshness. Can be used for Factory, Home Industries etc that serves to suck hot air and ...
more
Turbo Blower
Advantages
- High pressure. Larger flow. Light weight.
- Aluminum alloy material was Widespread be use, offer light products.
- I.E.C. Designed ...
more
Radial Blower
Advantages:
High pressure, low noise and large air volume. Widely used in plastic production, kitchen fitting equipment, oil / gas stove and industrial ...
more