DETAIL PRODUCTS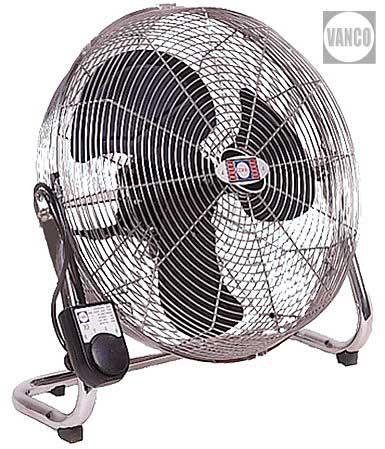 Vanco Floor Fan
Kipas angin ini memiliki diameter : 12", 16", 18" dan 20".
Dengan suara yang tidak berisik, kipas angin jenis ini sangat tepat digunakan untuk mendinginkan suhu udara di dalam suatu ruangan dan karena sangat ringan maka memudahkan untuk di pindah - pindah. Semua ukuran dilengkapi dengan 3 pengatur kecepatan, thermal overload protection dan handle yang dapat memudahkan untuk memindahkan kipas angin jenis ini.
Vanco floor fan sangat tepat digunakan di berbagai bidang baik untuk domestic, commercial maupun industrial air moving seperti:
- Sebagai alat ventilasi dan pendinginan ruangan kantor
- Pendingin elektromotor, kompresor atau mesin listrik
lainnya
- Pengeringan cat dan oven
- dll
Please Fill the Form to download the specification !!